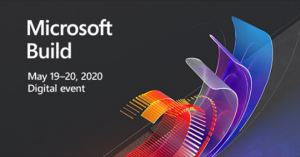 Free digital event
Starts: May 19, 2020, at 8.30 PM IST | Ends: May 21, 2020, at 8.30 PM IST
For developers by developers
As developers come together to help the world solve new challenges—sharing knowledge and staying connected is more important than ever. Join your community to learn, connect, and code—to expand your skillset today, and innovate for tomorrow.
You can choose from 48 hours of continuous content to create your own digital event experience. Registration is free and is required to get full, interactive access to the digital event. You would never get a chance to attend Microsoft Build and that too for free.
Do register here!
It's More than a Livestream
For developers by developers, a non-stop, 48-hour interactive experience straight to your screen—but what if you can't wait until May 19th? Keep exploring leading up to the event and get a jumpstart on your Microsoft Build experience.
See you there, Happy Azure learning.